My Blue Bike
April 13, 2018
I wake up at the break of dawn on a warm summer's day,
walk downstairs and eat my cereal.
I watch TV for hours,
until all of the good shows aren't playing anymore.
I run downstairs
open the garage
and get out my blue bike.
As I pedal as fast as I can,
a cool breeze glides against my face
and pushing my hair out of the way.
I am carefree,
not a worry in the world.
I ride my bike for hours,
up and back down the hill
until I can no longer pedal
and my legs feel like they are going to fall off.
I lay down on the grass for a few minutes
and ride my bike again.
And then I go to sleep and wake up again while the birds are still sleeping,
then I go outside and ride my blue bike.
I ride my blue bike the next day,
and the next day,
and the next.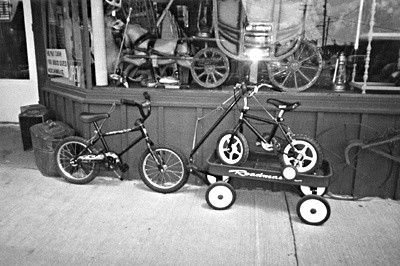 © Eva A., Eagle River, WI