The Sounds of the Waves Crashing
April 13, 2018
The sounds of the waves crashing calmed my mind
As I laid on the back of our pontoon with my eyes closed.
The ducks floated by, waiting for a snack to be thrown into the water
While my mother tossed her fishing pole into the distance, crossing her fingers.
The sounds of the waves crashing made me sad
As I stepped off of the boat and onto the dock in my flip flops.
The adults put the cover on the top and snapped the buttons into place
While my brother and I carried things up to the car to bring back to the cabin.
The sounds of the waves crashing kept me up all night
As I sat in my temporary bed and thought about what was to come on Monday.
The rain clapped on the wood of the porch as if to set the mood
While I stared out the window in agony, already missing summer.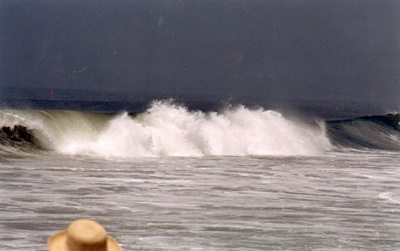 © Laurence S., Los Angeles, CA