1:39am
April 3, 2018
for my sister
You twirl around the room, spitting words like butterflies
demonstrating with a white pillow
exactly how you'll dance with Zack at Homecoming
My younger sister by two years:
two mouse-brown pigtails, a metal smile.
I sit, cross-legged in a black sweater,
on the unforgiving hardwood floor.
After being outside for so long, I'm freezing.
A headphone tucked away in one ear.
When I think of you I think:
tie-dyed shirts & floral pajama shorts,
singing in the shower & ballet classes,
& praying in the morning.
When you think of me you think:
staying out too late & never getting enough sleep,
the width of our shoulders,
& praying at night.
Don't end up like me.
Come home when Mom says, go to bed early,
& always remember you're a flower, still growing.
You are soft, pink, delicate.
Never let anyone shade you. Never let anyone harm your petals.
I'll stay here on the floor.
Watching you twirl, reminding you
to water your succulents.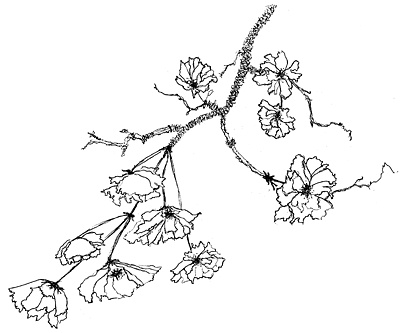 © Marybeth L., Hamilton, NY