The Fire
April 3, 2018
For now this fire we have
Isn't a massive, blazing
Bonfire,
It is a simply delicate match,
If we let it burn for too long then,
We get burned.
If we want this to work then we
Have to work together
To take this singular, delicate match
And create a massive bonfire
But before we can do that we
Have to understand each other.
I've only ever gotten to a blazing
Bonfire once
But I stood too close for it to matter
I admired the beauty of the fire instead
Of the beauty of us,
Becoming and us.
I don't want this to happen to us
I want a beautiful relationship
Where the burns are minor and
Are taken care of by the one you
Love, instead of scaring forever
And forever you're trying less.
This relationship is the second
Most important thing in my life
And I want this relationship to last,
I want to grow old with you,
And I want us to be forever
So let's try this and stand close to
Each other instead of being close to the fire.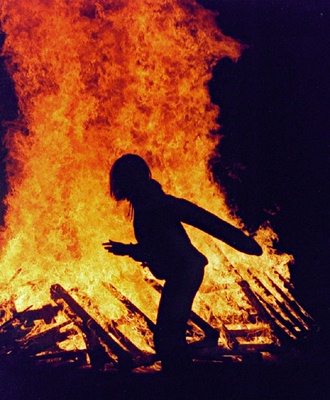 © Hali S., Robinson, IL