The Inevitable
April 8, 2018
Love isn't a concept of time
It's more.
It's the warm.
It's the buzz.
It's the shattering of the windows around your heart breaking off in the hurricane of emotions that sweep the trees of your nerves side to side to side.
It's the wanting, the desiring, the needing
the innocence, the respect, the trust
Trust that you'll be there for me
and I'll be there for you.
On the train tracks in my twisted mind, I'm stranded, tied up,
but you're right there with me, you're my right hand
You don't understand what it is,
until you do
until you truly let yourself fall into the rainbow ball pit of what's inevitable.
You'll lose yourself in childish glee
let the colors flood your vision and the adrenaline pump through your veins
But you're still falling.
It begins as hesitation,
pacing and rewriting and erasing your thoughts and words
before the leap into the blinding light
and your stomach gets caught in your throat
and your brain flies above your head
leaving your heart pounding and sinking you further down into that ball pit
Desperate attempts to keep your head above the colors fail
The more you feel, the more you sink.
The heavier the heart, the harder to swim.
To stay afloat, to not let the reds, greens, yellows, purples, blues, blur together as you sink lower until only the mush of colors turns into blackness
Soon you can't breathe.
Soon you can't stay above
Soon the envy that suffocates you gets stuck in your throat
and you scream to release it
No one can hear you
You've sunk too deep.
You're lost.
The acidic taste burns.
The inevitable becomes the reality.
And the reality was lost somewhere between the leap and the fall
a hop, skip and a leap
and you've gone too deep.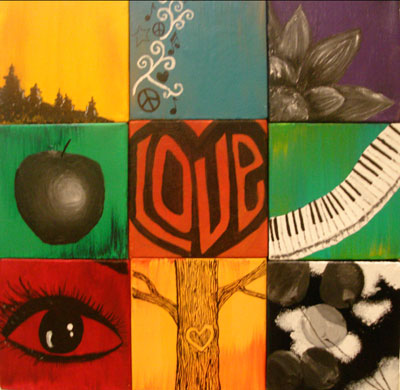 © Christina E., Henderson, NV