I'm A Fatherless Daughter
April 6, 2018
The words " I need you" "I want you" seem to flow through the air then vanish because you seem not to care.The hurt, the pain, you put me through... while you sit at home with your wife and beautiful life and I can do nothing but build anger towards you, but when I'm around you I bow down to you and act like you do no wrong just wishing you can say "I love you Kayla and I'm sorry I did you wrong." 
Why did I have to be without a father?... Why are you tearing me apart?... you don't care and it's not you hurting so why am I letting you affect me and letting you break my heart?
It seems like sometimes we live in different worlds and that's your reason for not being there. You ran from the truth and I grew up waiting around for you. 
You say " I tried calling you" or "we should do this and that", but your lies make me feel like I'm on crack because I fall into the trap thinking you actually give a crap about what I'm doing or where I'm at .. but then again where are you at?
Where were you when I needed you for advice on boys? 
Where were you at when I had games or plays? and I lied to my friends saying you can't come because you're a police officer or because your traveling and have your own plane.
Why couldn't I call you to go out to a movie or even dinner or even for advice on what to do when people at school bully you?
You broke my heart way before any boy had the chance to and I been fighting and fighting to be disappointed, taken for granted and be lied to.
But all I can say is dad... if you're still trying to convince me and others your a "father" for Halloween dress up as one..that will be a great costume, but I'll know I am and always will be lied to by you.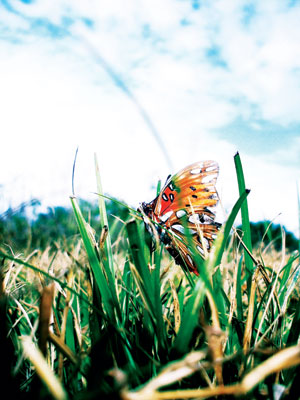 © Ashley B., North Port, FL