Flying Freely
March 27, 2018
A tropical breeze fills the Puelicher Butterfly Wing exhibit,
soothing sounds echo as the waterfall shimmies.
The room dances with life.
Butterflies flap their wings,
plants jitter as they ascend,
flying freely, they soar the sky.
Glistening in the luminous room,
like paintings in the museum blotched with color,
the butterflies bask in harmony.
Disrupting the peace, the door opens, as
the air explodes sending shivers.
Butterflies scatter into the cold air.
Children rush, flocking to plants like birds,
laughing, crying, screaming,
the room dancing with life.
The door gapes open once more, and
one brave butterfly boosts out,
only to meet the crisp and cold outside world.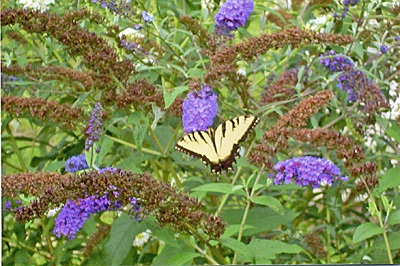 © Audrey K., Kahoka, MO