Candy Craving
March 27, 2018
Candy Craving
Haymarket Candy Shop
I lift
my gaze from the wooden Haymarket beams
beneath me.
I glance
toward the opening door. A breeze blows, as
another adolescent arrives.
I hope
she craves sweet and sour and
not cinnamon spice.
I fear
as steps grow louder, my thoughts blur, and my hope fades, that
my time draws near.
I flinch as I'm
embraced by the pudgy hands of a child.
Please don't eat me!
I plead
for the comfort of my candy jar
as she approaches the counter.
I listen
to the stern chatter from mother toward daughter.
No, dinner waits at home.
I return
to my home, to my jar, on the shelf of the candy store,
watching the toddler trot.
We wait
fearing the ditty jingle of the bell as the door opens
for the next family to arrive...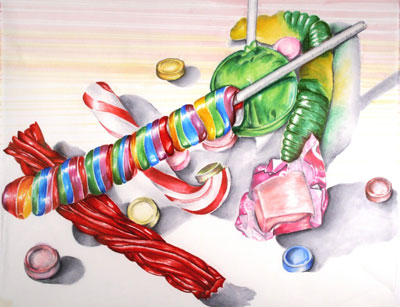 © Jamie B., Fairport, NY