Hiding the Demons
March 26, 2018
The darkness keeps me alone forever,
all alone with my thoughts,
wondering when this pain will disappear.
Always hiding away from everything around me.
Afraid to come out, for everyone will see all the things I hide.
Behind the eyes, black as night, lay all my secrets.
No one can ever know my secrets.
My eyes hide all the pain and the heart break.
Never keeping eye contact for too long,
for someone might see.
The darkness consumes me, it's harder and harder to breathe.
I can't run from the darkness within.
Afraid the demons will win.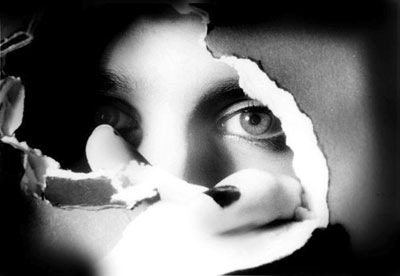 © Tabatha B., Peoria, IL