Anxiety
April 3, 2018
I can't breathe.
Waves of anxiety
Crash over me
Dragging me out to sea.
I can't see.
The rolling waves
Cloud my vision.
I can't make a decision.
Nothing is clear.
Which way is up
Which way is down
I can not tell.
It's like a prison cell.
No one can hear.
I'm told to speak louder,
But my screams are drowned out
By the crashing of waves.
This is my mind every day.
Everything I'm too afraid to say.
My mind on constant replay
Of what went wrong each day.
From the moment I wake up,
There is no delay.
"I can do all things through
Christ who strengthens me."
But some days I can't see
The blazing light in front of me.
I can't see His eyes in front of me.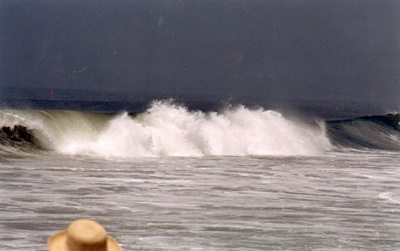 © Laurence S., Los Angeles, CA