Nights in February
March 28, 2018
I have been haunted all my life
By the image of you, knee-deep in snow.
You, with your youth, as light as the snow itself,
Under the dim light of the season, confessing.
You grasp fiery metal, desperate and true.
You are. You are. You are.
This is the night before all snowfall ends,
And the wind whips without flakes to dance with.
This is the moment before you become what you've always wanted,
A boat without cargo,
A pebble loved by white sinkers,
And absolutely nothing at all.
Before you were the brightest possible light in this winter,
And took to pen your last letters.
I thought you would see me, above your last stroll, your future,
But you don't.
You are knee-deep in the light, the vastness, the
World you have ascended to already.
I am the night sky, dotted with you,
And I hate that even now you only see stars.
Like steaming water, I am the cure to you and your
Snowstorm, which piles up until you breathe through only dark eyes,
Reflecting the peace you will never have.
I burn through glaciers, but you are no longer here.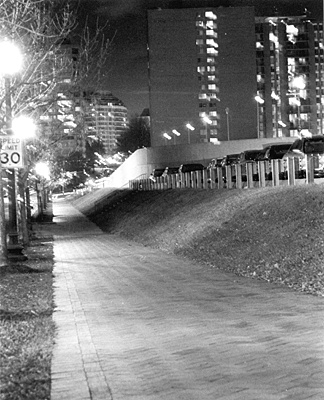 © Alicia S., Bethesda, MD