Autumn
March 28, 2018
The leaves swirl around me
carried by the wind.
As I stroll down the path,
my boots squish the ground
beneath me.  The leaves are dangling
from the trees with 
red, orange, and yellow all around me.
It feels like time has stopped,
the sound of silence filling the air.
The journey is like a dream;
quiet, still, and peaceful.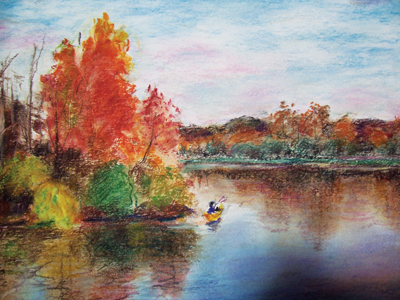 © Xiao H., Naperville, IL