Flying Saucer Wafers
March 28, 2018

Candy shop—The Streets of Old Milwaukee
Down a cobblestone path, I look at my feet. One step at a time, I get home.
I see it, but don't believe it: a dollar bill, crinkled under my shoe.
I look up, through the busy street: Haymarket Candy Shop. My favorite place.
I speed up, open the door and smell the candy. My tummy screams.
Picking up each package, I try to choose the best.
Chocolate, Vanilla, Caramel? Sour or sweet?
Flying saucer wafers. Colorful, filled with goodness wait to be eaten.
I grab the bag that has the most and stand in line. I hand the worker my joy.
I don't want to let it go. My mouth irrigates at the sight of these colorful, circle-shaped, "candies". $1.25 please.
I look down, $1.00. I look up with tears in my eyes. I don't have enough money.
I turn around and walk out not looking up. I feel something on my shoulder.
I see an old man with flying saucer candy. He says I can have them, if I share.
We sit on a bench watching people pass. Eating the best candy.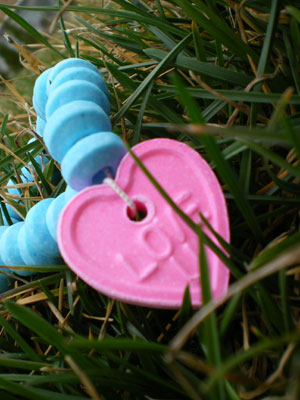 © Jennae P., Kennewick, WA