He took me. I took her. To the Museum
March 28, 2018
My grandpa took me to the museum. 
His anticipation swelled, but I couldn't guess why.
His eyes grew–childlike and giddy.
His home–Milwaukee, just as he'd recalled.
The candy shop still as he'd left it.
The cobblestone echoed with memories.
My father took me to the museum.
My awe grew when my gaze lifted.
I raced up the stairs, yearning to be closer to
the reality of the humpback whale.
Walt Disney's "Fantasia" there! In real life!
Pines of Rome played, stirring my excitement.
I took my daughter to the museum.
She begged me to take her and it had been years.
Her face fell–the sign said "CLOSED. CONSTRUCTION."
Her, out of school. Me, off of work. The Museum, off duty. 
Two pressing questions–
What about Grandpa's streets? My humpback whale?
I took my granddaughter to the museum.
Relief washed over me like pouring rain. My whale still hung in glory.
Nostalgia greeted me like a dear friend. Her arms propelled me
through the streets of a new-old Milwaukee. This was my Milwaukee.
The Public Market overhead, only missing wafting smells and busy bustle.
The stone walkway on the lakefront, the place where her grandpa held my hand.
My granddaughter brought me the museum.
My heart filled with familiar happiness upon seeing the pictures.
My whale. Photos would never serve her properly.
My Milwaukee. I was fair, optimistic, and young once more.
Our family. The most exquisite exhibit I ever saw. 
Our memories. Truly priceless artifacts.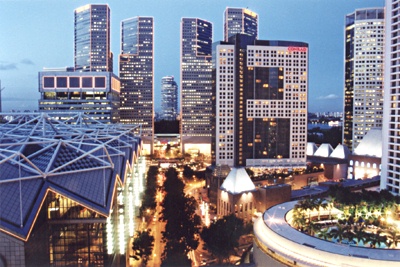 © Gretchen L., Edina, MN