Grief Poems
March 28, 2018
Darling:
Call me darling and it will make it better, you say
The pain, the sorrow, to much to bare
Something calls, not human, not foreign either
Without knowing why, you crawl to the sound
Nothing is the same anymore, so it doesn't matter where you go
You fight the battle between your mind and body
Mind is screaming at you to stay
Body is telling you, begging, for you to go
You don't know how long it takes for one of them to win
But by the time you notice, you are at the sound
The sound has a name, and it means more than one thing
It has a voice, and it's calling your name
The sound
It's grief.
Sanity:
You comb your hair the same why you've been doing it for years
Today is different, you notice something else on your face, other than makeup
It's a white line, trailing down your eye, to your cheek, then drops from your chin
Gaping at the mirror in front of you, you scrub the line until it's a wreck
Something clicks in the background of noise, even though silence it evident
Walking to the door of your once occupied room, you open the creaking door
The smell of a memory hits your sight, draining you of its endless night
You're back in the room you've been in your entire life
The taste of a concealed nightmare makes its way known
Fight
Or flight
It's what grief ignites.
Windows:
Looking down at the mindless entryway of students crowded around a bulletin board
A poster lingers on the brown, faded and irritating
Making your way through, you stop to see what's on the board
The students see you, and disperse at once
You look after them, some walk confident, some walk in a self doubting manner
You focus back on the board, you instantly know why they went away
Your face, on a wanted poster, dating from years ago
It's you, but not the same you you are
You are you
The photo is of a windowed self
The person you want to be at this moment
Grief has a way of making you do that.
Incapabilities:
Which way to go when you have no compass
Which time to arrive when you don't have a clock
What day when you don't have a calendar
What statement, when you don't have a pencil or paper
Thesis, without meaning
Why try when failure is thriving in the young you
Why fail when thriving hope it keeping you you
When to try
When to fail
It doesn't matter anymore, really
It takes you anyway
Grief takes you when you least expect it.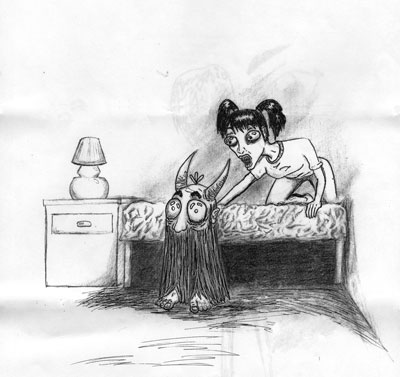 © Jasef I., Norfolk, VA