New York
March 28, 2018

New York with the busy crowded streets
taking the subway or walking on the streets, you'll never be bored in New York.
You'll find millions of people walking the streets,
You'll think your idea of a personal space is no one standing on your toes and
You'll hear many people speaking languages from all over the world.
You'll find tourists with flashing cameras
You'll find many people trying to follow their dreams
And You'll find the people that live in New York.
Every street is different, with different people from all around
You'll find some people in business suits and some in costumes
You'll see people dressed casually
and some with cameras and maps that says "Everything in New York"
You'll find people sitting at Times Square sitting on the stars or at the tables.
see people in a rush,
You'll find building every block, with never any empty lots
You'll never find a large area of grass, the closest you'll find is 8 x 10 patchy
You'll find people selling things in the alleys, they'll say "you can't this anywhere else"
You'll hear many times throughout the day "Hey Taxi" or a whistle in the air
and then hear 12 taxis slamming on their brakes
You'll think Central Park is "nature"
its the only place with green grass, and no buildings around it.
You'll pay over $1,000 for a small studio apartment which is the size of a walk-in closet you'll say it's a steal
And in the apartment, you'll have more than three locks the door
You'll never see more than 12 stars at night
You'll never see a soul out at night in an abandoned parking lot
You'll never see Times Square without any people.
You'll consider going to Brooklyn as a road trip
You'll try to fit $50 worth of groceries into one paper bag,
The majority of the crowd doesn't have their license
So when someone bumps into you, you'll check your wallet
December is the business time of the year
From putting up all the Christmas tree lights at Rockefeller Center to the little lights outside of the buildings
You'll see more people in the crowd, more than ever
You'll see people checking off their bucket list to "going to New York"
You'll see many people standing in line in Times Square on the 31st of December
You'll see many people cold but happy
You'll hear them scream 3,2,1
HAPPY NEW YEAR!!!
And you'll see people with their loved one and their families
You'll see them crying because they got through the year,
You see them crying because they started a new chapter in their lives
They'll go back home and start their lives again
And the cycle will begin all over again
New York, with hopes and dreams, will always will be my favorite place.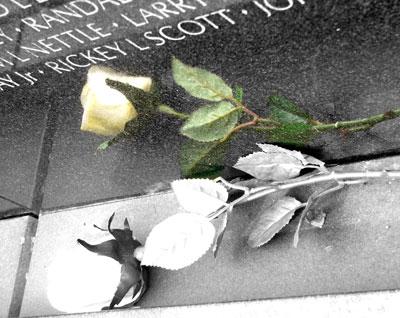 © Kimber E., Yorktown, VA