Apsáalooke: Running like the Buffalo
March 28, 2018
Silence.
Shrouded under a wolf pelt,
leather moccasins press against the dirt.
Tense as a bowstring, the man springs forward.
Lunging with his lance, he spears empty air.
The Crow are eluded by the buffalo.
A whinny.
Shone under the rising sun,
strange creatures signal a new beginning.
Speed and strength, Akbaatatdia's gift.
Galloping west, they enter the Crow's ancestral lands.
The Crow now run like the buffalo.
Thundering hooves.
Mounted on a herd of horses,
the Crow and buffalo clash on the open plain.
Horn meets lance, the buffalo flee.
Reaching the cliff's edge, they trample empty air.
The Crow are nourished by the buffalo.
Cries of war.
Pushed from the east,
enemy tribes covet the Crow's lands and lives.
The thunder of buffalo fades, the thunder of guns intensifies.
Fleeing the Sioux, they leave their ancestral lands.
The Crow fade as do the buffalo.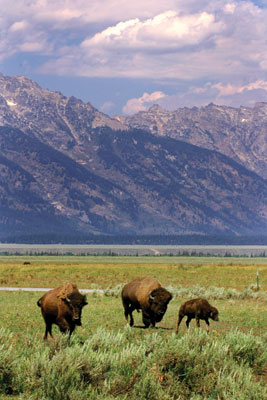 © Matt S., Glastonbury, CT