Land of lights
March 27, 2018
The lights I look out at
through the small square window
reminds me of
my soon coming adventures in the windy city.

The lights remind me
of how I will explore
every corner of the big place 
in limited time.

How I will remember the memories
in this whirlwind of fun.
How I will experience
something new every step I take.

How I will look back at
the days that I was there
and wish that I was back.
In the land of lights
The lights of the skyscrapers
remind me of my dreams,
looking down at me hoping
that i would soon conquer all my struggles
and stand tall above them
but now I still sit small
and flinch when a challenge is thrown my way.
The lights from the boats
on what looks like a black hole
but is only water
reminds me of how I can just float on top of the world
and not really do anything
I know that that is not what I want to do.

The  lights from this land reminds me
Of how I will no longer feel the excitement
Of having this journey in front of me
It will now be nothing but
A memory
This land of lights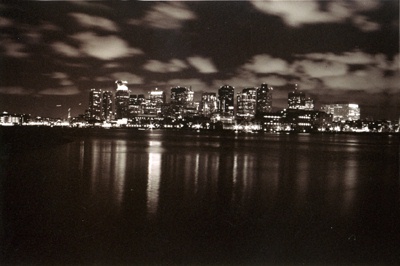 © Hoang P., Rochester, NY