night
April 1, 2018
Night
Night, what a beautiful scene, what a silent scene… This Silence!
But it was the night that created the nightmare. Silent cry, silent scream, silent invective, silent struggle.
When the red flame rots the skin, chewing the flesh, sucking the bones, tis the night, still silent?
When the storm crushed the backbone, gnawing at the hands and feet, ravaging the eyes, the night, still silent?
It is.
It doesn't answer.
Maybe that's fine.
The lonely wind, isn't it beautiful? The shiny sun, isn't it beautiful? The ash-like tile, isn't it beautiful? The gentle grass, isn't it beautiful?
Maybe there is the hope.
Bread crumbs mixed with sand are also hope; the grey muddy rain water, is also hope; The scraps of old newspapers are hope; The fleeting words are also hope.
And, there are more.
And the bright stars, the rich earth, the magnificent mountains, the brilliant sky...
And, of course, there is God.
At still, human show their divinity: how humble, how obedient, how hard, how peaceful.
Finally, they learned compassion.
So, like God, they are silent: silent sighs, silent sobs, silent gratitude, silent prayers.
Thus, the night doesn't have to sound.
But the fire was so loud! But the rubble was sound!
But humans don't make noise.
Why?
Human nature is silence.
Is it still silent when sin is crushing the spirit, torturing the soul, destroying the body?
When evil is tearing at life, destroying humanity, engulfing the future, is it still silent?
Silence.
Humanity has changed.
What became? No one knows.
But has it changed?
And why the flame is not hope? Why the storm is not hope?
If you digest others, you will not be killed. Flattening out the others, like the wheel crushing the ground.
Humanity hasn't changed.
If bread is hope, why can't ashes be? If rain is good, why can't blood be?
Humanity is horrible.
But is humanity horrible?
And what's the difference between a devil and a man?
Night is still silent.
Humanity has been liberated.
Night is silent.
Humanity has prayed.
Night is silent.
Humanity has confessed.
Night, is still silent.
Because it knows: liberate what? Pray what? Confess what?
The records are only the sparkle of the blood.
After all, it will be erased, by the wind and snow of the yarn.
Humanity never changes.
Are you the same?
Am I the same?
I don't know.
But night is deep and the rain is falling.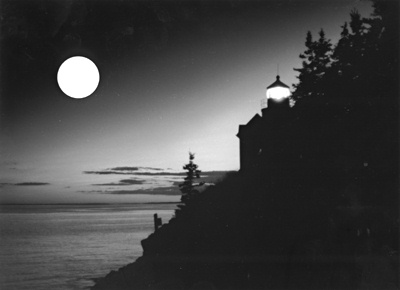 © Steve S., Marblehead, MA