This Is Me
March 31, 2018
I am from a conservative family,
We pray each morning and night,
We love the lord with all our hearts,
And that is what brings us together.
I am from a large family,
With crazy younger siblings,
Too an amazing mom and dad.
They teach me patience, strong,
kindness, and courage.
I am from a music note,
The song that you sway to,
Humm to, and dance too.
The notes that come from the pluck of a finger,
A stroke of a bow, the pressure put on a key of a piano.
I am from that sweet smell of something baking in the oven,
That sweet sensation that you smell that just makes your stomach hungry,
Even if your not.
The pure joy that you put on their face when their taking a bite of the creation
That took you hours to make, but its all worth it.
I am from the mukey water of a lake.
From the roar of the engine,
To the burning gas smell of the boat.
When you feel stinging feeling in your hands when you rise out of the water
By a ski or kneeboard beneath you,
And you feel like your on top of the world.
I am from a field.
The crack of a softball,
The sound of a quarterback yelling a play.
When you feel the ball being released from your hand,
Just hoping you'll gear the sound of th umpire yelled"Strike!",
Or the sound of the roaring crowd cheering for you when you get a touchdown.
I am from a life full of ups and downs,twists and turns.
Love and joy,
It may be a little crazy,
But I would not have it any other way.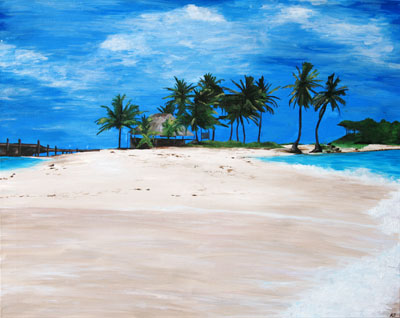 © Karen S., Norwalk, CT