My Story
March 26, 2018
You turn your back to me
Unless you want something from me.
You wear a mask of lies
That portray a human,
But what you are
Is a monster.
Humans consider other humans
People respect boundaries
And understand the word "no".
Monsters like you,
They walk away
And pretend like everything is normal,
Everything is okay,
But it's not-
It's not okay when I'm afraid-
Afraid to show up to class-
It's not okay when I can't sleep at night
So all I do is dampen my pillows-
It's not okay when I can't remember-
Can't remember what I learned in class,
Yet I remember walking through the door everyday in fear.
I blocked your face from my mind,
But I see it at night,
Haunting my dreams,
Only to disappear in the morning.
On the outside,
We were close acquaintances;
But behind the facade,
You wanted more than a friendly hug.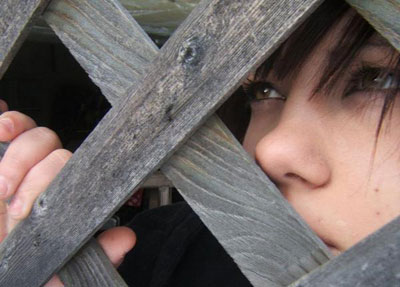 © Krystal B., Bloomingdale , IL