Bottles
March 26, 2018
Secret sessions late at night;
The only therapist I need
The only one I trust.
I don't know where these feelings come from,
Bottled up on a shelf
Knocked over, broken, and spilled
One by one.
My emotions running wild throughout,
Spreading joy, anger, sorrow, hope
To every moment of life.
My body floats with parasitic happiness,
False confidence,
And my plastered smile proves that I'm okay.
But when these emotions you release
Start to leak,
Spilling from my eyes and falling off my tongue
Everybody sees how much you affect me.
They seem to wonder where my rivers lead
And where my sockets roam,
Conspiring to build a wall around me
So they can't see
And I can't know.
But piece by piece,
You chip at my shell,
You peel away the stucco
Molding my image together
Into a perfect temple.
You climb the bricks just to talk
And suffer through the stares
Of wide eyes full of awe,
Judging my every movement.
They don't see our conversations
They only believe in confrontations.
I feel safe when I'm with you
Hidden away from the shadows that follow me,
Haunting my existence,
But afraid to challenge your gentle touch.
My delicate fingers,
My slices of hands,
My crumbling face,
And my slivers of feet
Want to celebrate.
Yet,
They are conflicted,
Debating every motion,
There is no correct answer
So they wait for someone else to try and fail.
I can't handle any more trying,
I can't handle any more failing,
I need you to take over,
I need another choice,
Someone else
Take a turn.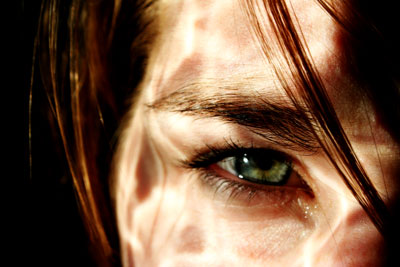 © Monica L., St. George, UT