After Our Last Good-byes
March 26, 2018
No one spoke on the car ride there.
The silence left us in our own despair.
But what do you say, 
When God takes someone
Too Quickly, 
So sudden?
They greeted us with a few tears.
The only noise was sniffling.
Soft music started to play,
And pictures of her flashed across the screen.
He got up.
As he recalled, he wept.
He sat down.
She tried to be strong. 
To sing her favorite song,
But now she was gone.
Her cheeks flooded with tears.
Then, another stood up,
And put her hand on her shoulder.
I'm here for you.
Then another started to sing.
We'll get through this together.
Then, another hugged her.
I miss her too.
Then we all joined in:
Celebrating her life,
Celebrating her faith.
They looked to the sky and sang
With hopeful hearts.
"She's with me,"
I heard Him say.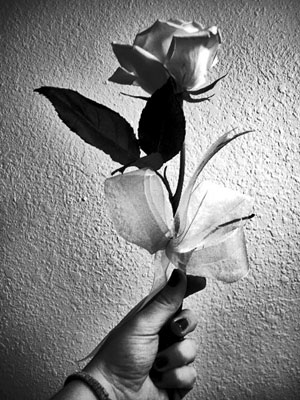 © Lauren R., Edmond, OK