Summer
March 26, 2018
The warm cool breeze,
The gentle rattle of the tropical trees.
The sun shining so bright
Causing
The waves to twinkle so blue.
This is the season I link to you
To us
To friendship
To happiness
Our happiness
The hot sand beneath our toes
But we don't dare shake it off
We wrap our arms around our almost bare chest
Because it's never fully warm here
Even when the sun is shining,
The weather is always changing.
The scent of salt water
And the feeling of content lingers in the air
Looking around at the beauty
In the setting ,
And in the people around me,
I realize
This is what joy feels like.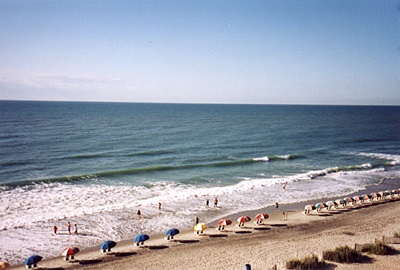 © Josh J., St. Albans, WV