It's Hard to Breath
March 29, 2018
Standing, rather working, in dim light before the sun rises
I expect benefits after this early waking, except something is blocking
The room becomes dimmer as the lights stay on, but my vision fades
It almost becomes hard to breathe not getting enough air
I feel like I am underwater; where is my bubble?
Why is it dark, my lights are on?
My hands become cold and numb, yet they are peach
I am getting oxygen, rather I am not releasing what is left of the clean air
He surrounds my stature; I sit rather stand my ground
If I attempt to, there is no hope and he will take my air
I hold on to what I have inside my chest
Why is it easier to release than hold on?
Trying to hold on but a finger slips each time I release
Falling is an option, but he will lift me back to suffering
I feel strapped to eternity as Prometheus, but he could breath
In the gaseous state he is in, he fills my lungs, my blood, my heart, my brain
Pumped through my veins until freezing my body
My heart pumps in search of clean air; it's everywhere but so hard to reach
Hands shaking, attempting to rid of his heavy grasp
I need air, but I am drowning.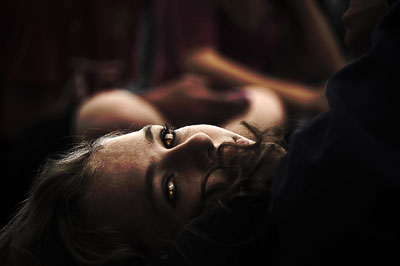 © Calvin C., Salt Lake City, UT