In the Past and the Present
March 20, 2018
When I see you,
You faceless monstrosity.
All I see are your hands,
Slipping down and pulling my soul
From my body
Wondering if your hands
had a mind,
a consciousness of their own.
Were your hands and your mind
In a civil war
without any civility at all?
Did your mind scream and cry
while your hands took over,
or did your mind bask in the pleasure
while your hands cried out in disgust.
Were your hands just as confused as I was,
or were they an accomplice,
a mere accessory
Your hands are imprinted on me
In the past and in the present.
Your hands unleashed to me
A new world I never knew existed
I became Dante,
and you my own personal inferno.
Each moment meditating on you,
Contemplating you,
Diving deeper into the next circle of you,
A new circle of hell.
Crowned me as Persephone,
yet still in my pilgrimage
to perfection, to a night
without you and
your hands on me.
Made me the lamb to your lion
I instantaneously represented
humanity,
Carrying two opposing facts on
The weight of my heart.
In the depths of hell,
Yet being the innocent sacrifice
for your sin.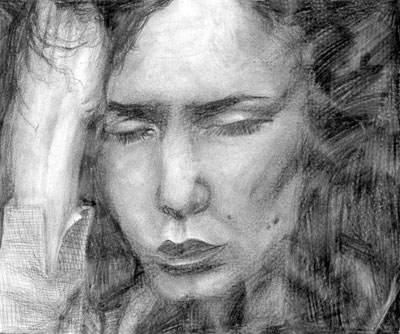 © Fallon K., Baldwin, NY