Why them?
March 20, 2018
Why?
Why is something I ask this world frequently?
For I feel that the wrongs things happen to those
With the goodness in their heart and act so selflessly
For the sweetest of people
Get the worst of things
Why God do you choose to give them the things that aren't the most ideal?
For all they want is the feelings not to be pity but real
For why do you choose these young kids
To have to go through what no adult is
All the times we have cried
It has now left our eyes drier than dry
For they most of the time don't have the money or the strength
To go through what you ask at such great lengths
For they are sick so how can you ask them to be strong
Why should they have to know that what the doctor said means something else is wrong?
Everyday we see these ads on TV
Of little kids asking us to donate just so they can get the help that they need
So why choose them who don't even know how to drive?
Who have the chance of not graduating because they might die
For why do you choose anybody at all
To have to go through what is considered a heck of a curve ball
For this is not a baseball game it is the game of life
And they are trying to prove their spot on this team with every last strife
Ava is only 10 and what she has is sadder than ever
Why choose her when all she wants usually is a new phone charger?
Why put my family through a living hell?
Because I can tell you that I felt the complete opposite of swell
For I had no idea if I would wake up
And I just want to know why I feel this rough
I can't understand why this is happening
Why me and most of all why my family?
Why do this to anybody?
Why put innocent people through that?
Why give a reason to cry and feel deeply unhappy?
Why ruin lives when all we do is try to give back?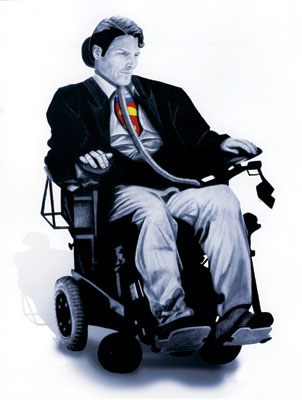 © Matt G., Bellevue, NE