The Last Season
March 20, 2018
Over so many months,
Everything was perfect,
Falling into line like a puzzle.
Everything was perfect.
Each one of us played as one.
Every game. every practice.
In everything.
We have done so many great things,
Together as a team.
Coming closer and closer,
For it now to be over
The only way out, was to lose
Won at first,
The second was rough.
We pushed,
But they pushed back.
We fell.
Now it's over
No more practices,
No more games,
No more team dinners,
No more of the team.
But no one can take it away.
The great times, the memories.
And of course the friendships that will always stay.
No one can take that away.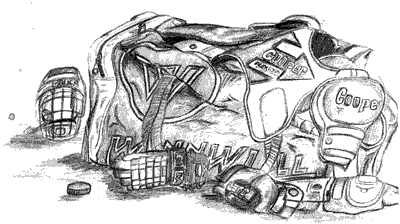 © by Casey C., Rockport, ME