Stones
March 18, 2018
Someday,
there will be emptiness.
Remains will not be left.
It is not humorous to contemplate death.
Yet that's how we'll end.
Worlds will be empty.
Words won't be uttered.
Steps won't be taken.
A bird's wings won't flutter.
Our mark will be left.
Upon stones of the dead.
Carvings of memory.
Engraved in the inanimate.
Graves, containing our aberrance
The peculiarity of absence,
will not be analyzed.
Humanity has faded,
only stones have survived.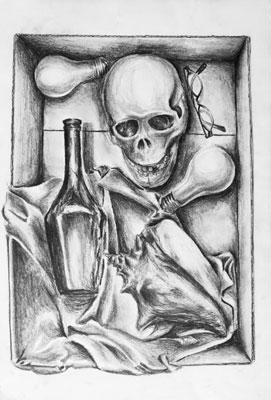 © Karen S., Norwalk, CT