I Am Fine
March 18, 2018
Anything I lost I probably wasn't supposed to have. 
But even if that is true, 
Losing things and people still isn't always easy. 
But I have grown to be kind of okay with that now. 
I mean I'm not okay with it. 
If someone or something is in my life enough to hurt when they leave then they never should have left or maybe even showed up in the first place. 
But in the same way, 
I had a great seven years with all of you. 
Slowly forming our group and making the memories was something I will probably never replace. 
But even though you meant the world to me, 
I'm doing better without all of you actually. 
You guys stuck together and cut me off, 
That's cool. 
I have new friends now. 
Better memories. 
And I have invented a great new me. 
So keep pretending like I don't exist. 
Talk crap behind my back and let me be by myself when you guys could step in so easily. 
Make me talking to you when necessary the most uncomfortable thing in the world. 
It's all fine. 
I am fine.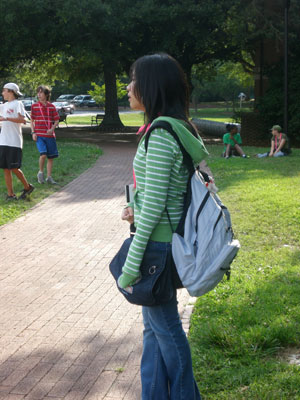 © Lucienne B., Parkland, FL