Sunsets and Dark Clouds
March 17, 2018
It makes me sad
That I'll never have my own fairy tail
Have this breezy chest,
Sunsets everywhere,
Most importantly,
Happiness.
Instead I get caged in like a damn tiger!
I didn't want any of this!
I just wanted happiness…..
You gave me lies.
Lies that broke my heart.
Lies that plays over and over and over like a broke record
This is all because of you.
I am NOT childish.
I am simply heartbroken
Because of you
Can you blame me for that?
Can you blame for the consequences?
No…
That would make my eyes red and swollen much more damaging than they already are
My eyes are red… red like blood.
Red like a red rose
My eyes are swollen, swollen as if a thousand bees stung me.
You have no idea what you've done.
Now a cloud is over me again.
A dark and stormy cloud.
My life is sunsets and dark clouds.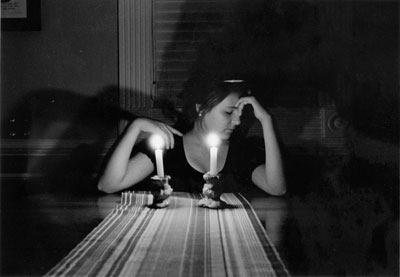 © Eleanor K., Bethesda, MD