Her Clouded Mind
March 17, 2018
If you looked at her, you wouldn't know,
Her head is full of clouds.
There will never be a clear day in her mind,
And the wind is just too loud.
The days in her brain are meaningless,
The nights are blank and dark.
She's trying to find an answer,
To rid of constant question marks.
If you looked at her, looked at her face,
Fake smiles is all you'd see.
Her mouth is masking her regrets,
Hidden by her apologies.
It's raining in her mind,
And it doesn't come as a surprise,
Sometimes her mind can't hold it all,
So the raindrops leak out her eyes.
Her tears fall onto the floor,
They sink into the ground.
She doesn't wanna be a tattle,
So she doesn't make a sound.
The rain clouds come but they never go,
They never leave her brain.
The only way she can feel safe,
Is to adapt to the clouds of rain.
When she's gone and the clouds all fade,
Her mind is sunny and bright.
But when she's alive and awake,
Her mind turns dark as night.
And when the night begins to end,
When the night turns into dawn.
Don't bother trying to save her,
For she's already long gone.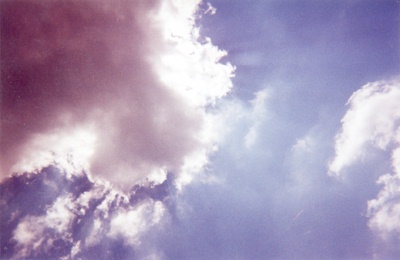 © Kena A., Huntsville, AL