The Great Sadness
March 14, 2018
The Great Sadness comes over me.
The Sadness is there
It will always be
My heart knows this is wrong
My mind tells me otherwise

The loneliness is there.
I feel alone in this world.
That is all I feel
I know deep down I am wrong
But there is nothing but pain.

I see the gun
I see the way
I know it is wrong
But I no longer care
My mind screams, "NOO"
And then there is nothing but darkness.
In the end of the darkness I see a light
The light is bright and has plenty of warmth
This is the only light I will see for a long time
I head toward it and walk through the door
I come out into an immaculate room

There is a voice deep and promising
The voice says something that I don't understand
Then I hear it again
It is saying the rest of my fate.
I know now that I will burn for all eternity
I understand my wrong doing.

The light begins to fade
It starts to leave me to darkness
I grip onto it for dear life
I wish it wouldn't go
But I soon realize that it has completely faded

I open my hand and see the last bit of light.
I see that the last bit of light will stay with me as a reminder of my happiness
This is all I have
This is all I will remember
A memory flashes in my head
No wait not a memory a vision of the real world.
It is my parents crying over my lifeless body in the funeral
I see this along with others

Then I see a light
This one dark and consuming
This one full of hatred and anger
With despair being the main feeling
This light consumes me
I black out and…

I wake up in fire
The fire sears my skin
There is something else as well
A searing pain of memories.
Good ones
The ones that only make the pain worse
The ones that makes my pain an unbearable sensation
This is my fate
And there is no turning back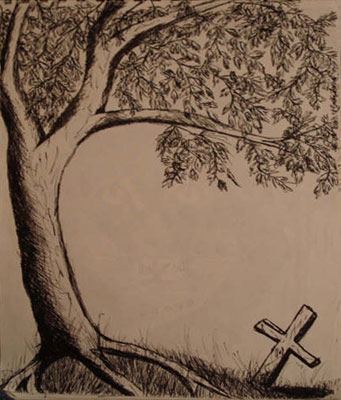 © Courtney K., Bethel Park, PA