breaking Down
March 23, 2018
I want to scream
I'm trapped in streams
Of poison-yellow adjectives
They stain my fingers as they start
To bleed
I own no fear
I turn the burns
To tears
Scratches fall away like fragile feathers
Dusting grounds beneath me.
Please.

My fingers elegantly lumber towards each other
and plead for closure.

Panic's frightful hold grows stronger every week
I turn my head and whisper,
(To whom, I know not)
But in vain
My vocal chords have turned to sand
Weighing down my brain

His icy fingers curl 'round
I hold my breath
Forget to drown
But standing there in front of me
Is death, (she says she's come to set me free)
My neck releases and I nod
Involuntarily
Her touch is warm, unlike the pain
That I had tasted prior to her name
It feels so easy to let go
My muscles twitch, my bones creak "no"
Finally, I smile up at her,
The empty sockets
      start to
        dissipate and
   I see my reflection.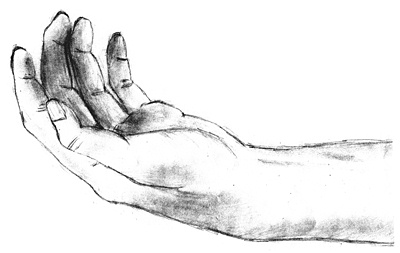 © Shana G., Cross Plains, WI