The Ledge
March 22, 2018
It was our vacation spot every year,
It felt as if it were our summer home,
The creaky floors we memorized from sneaking into the kitchen late at night,
The squeak of the screen door as we ran inside.
Such a place,
On the edge on the land,
Surrounded by rocks and water,
Calling us to explore.
The fresh lobster,
We used to buy them live,
And "play" with them before dinner,
I don't think we realized they were dinner...
A big backyard for the dogs,
Lots of sticks to throw and to put marshmallows on,
Lots of trees to climb,
And woods to adventure in.
Such a place,
Isolated from everyone,
But we never felt closer to our roots,
To our home.
This magic to it,
I was just a little girl,
Which helped to bring that magic to life.
I will never forget it,
We called it "the Ledge,"
As though we had come to the end of the earth,
With only the rise of the tide to hold us back.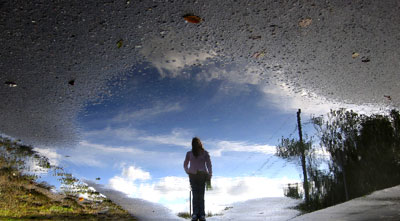 © Daniel H., Oak Bluffs, MA