Sober
March 21, 2018
They all say time will pass,
They all say time will heal.
They all say you'll be okay,
But i feel like it's all too real.
You gave me life
You were supposed to give me love
But when you only have so much love to give
Will it ever be enough?
You are a gust of wind
You are a piece of dust
You are blood in veins
You were supposed to be who i can trust
Now you won't be here
And the reason why is still not clear
I am hurt and broken
But apparently my feelings don't appear
For no one sees my dark eyes
My bleeding and my silent cries
I will not let this take me over
Although you couldn't get sober
I will just hurt for now.
Cause time will pass
I mean it's been 11 years
And i can't change what has happened
And im sure ive cried my last tears
Of course it will always affect me
And of course i will always care
But you being gone will not control me.
Mom, hope you are happy and hope it was worth it
Because i am not, it wasnt, and maybe i deserve it.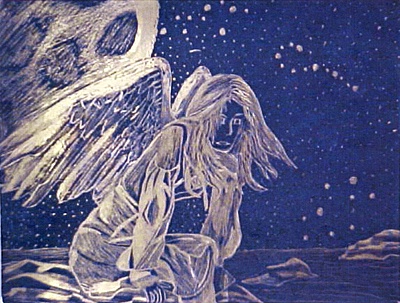 © Kaylen C., St. Clair, MI