A Natural Grave
March 20, 2018
I am perched above the world,
Staring down at the natural mirror,
There is an image
of clouds,
and a familiar distorted face.
The ripples carry leaves,
roaring reds,
bland browns,
Occasionally a leaf with some life passes,
But then disappears into the falling water.
Slivers of golden sun,
piercing the embrace of gray,
allowing life to shine,
Life that will soon fade,
A red arrow,
Pierces the ripples with ease,
He was a friendly looking man,
We made eye contact.
We waved.
then he was taken away,
North,
The moss told me that.
It never dies.
It was an unparalleled silence.
I couldn't compare it to anything I knew of.
Nothing was moving,
besides the river flow which was always accountable.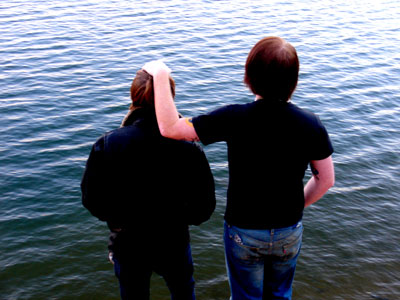 © Michelle B., Blairsville, GA