I Am From
March 19, 2018
I am from worn out cleats and smelly shinguards
From bathtubs and raggedy washcloths.
I am from the pile of clean socks in a basket in the corner,
smelling like fresh laundry.
I am from the oak tree.
From the burning bush,
whose fiery red limbs show the seasons true colors creeping up behind us.
I am from Christmas and growing up tall.
From Shirley,
whose farm town past makes for detailed stories told around the dinner table.
Words spoken, but not heard.
I am from talking too loud and eating too fast.
From sleeping in too late.
I am from mind your manners and bed before 10,
from come inside dinner is ready,
wash your hands.
I am from that one space
where the basketballs get swallowed by darkness
under the back deck,
from infinite hours of fantasies taking place in magical kingdoms,
in my very own backyard.
I went to Egypt.
And France.
I rode a ship across the ocean.
I was a superhero.
Dreams ruined by "come inside dinner is ready."
I am from I love you more's and it was him not me's.
I am from family.
We are from picking pumpkins in an unknown city,
from chicken and casseroles.
We are from old dust covered photo albums piled on the shelves in our basement,
snippets from our childhood
From packing away our memories to turn bright-eyed kids into grown-ups,
To make a living.
We are still one, connected.
We are now.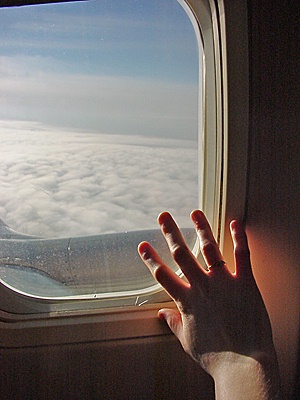 © Greg K., New Lenox, IL