Her Life
March 19, 2018
She held her life in her hands
As if she wasn't afraid to
Miscontrue it with her
Grungy fingertips.
She stood on the 13th floor
Of her febreze smelling apartment complex.
The old ladies always sprayed the hallways
While all the while saying
"These young kids stink so bad"
Even though the only stench present,
Was that of rebellion.
Below, cars honked
Seemingly at her;
Warning her to turn away from the edge
And to go to back to watching Berenstain Bears
With her two little sisters,
As dad got drunk on loneliness
And everclear
In the bathroom of their studio apartment.
The lights of the slogging cars below
Shimmered like stars
In an inverted universe.
She couldn't look up
To gaze at the real stars one last time.
Her eyes were stuck on the pavement below.
Stiff winds threw her hair all over the place,
The smell of hotdogs from the street vendors flooded her nostrils.
Christmas lights were draped around the neighboring cranes
Which still contained tired men who were still lifting freight boxes
From barges remaining stationary in the glistening river.
The beauty from this height was stunning.
But her locked mind remained clouded with frustration,
Judgement fogged with hate, impossible to burn off
Even with the brightest rays of sunlight.
Her hatred for life was irrepressible
With one more step towards the edge
It was all over.
The bullying finally stopped
The name calling officially ceased
Her dreadful life was over once and for all.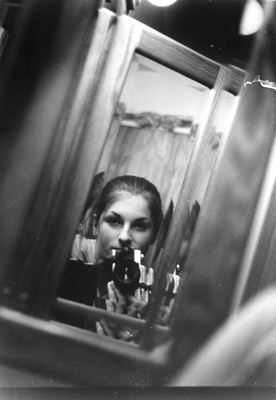 © Lindsey D., Marblehead, MA