Smile from last night
March 1, 2018
I have too much of smiling from last night,
saved up, in the corners of my mouth,
sticking inside like uncleaned dinner,
glued together like eccentric ball of mucus,
probably smelling funny too.
I do not try to scrape it off with my finger.
I let it remain, piling up
not because I'm afraid I'd stop smiling someday
but becasue one day I want all of it 
to brim and start falling,
creating a tangible exhibit of
a man, ever-smiling.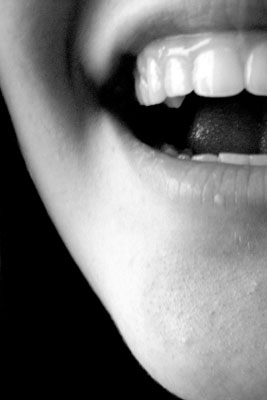 © Katya K.