Untitled
February 26, 2018
My uncle visited me every time I fell asleep,
like an angel of dreams.
He was big and warm, and his hugs crushed my bones.
I scampered up into his lap and made myself comfortable,
while he prepared the next story for me.
His eyes lit up like fireflies as he whisked me away to a make-believe world that came to life right in front of me.
When it was time for me to wake up,
he'd tuck me in and kiss my forehead.
His kisses scratched me because of his mustache.
To this day,
I blame him for my inability to leave my bed in the morning.
Once a year if I was lucky,
I'd go visit my uncle's home.
It was—and still is—my favorite place in the world.
He came from a place where everybody knew everybody,
and they were all storytellers.
Like him.
His friends coaxed me out of my shell,
asking to hear my stories.
He put his hand on my shoulder and smiled as I carved a place for myself as a storyteller.
All I wanted was to make him proud,
and to grow up to be a storyteller just like him.
When I was little,
I didn't quite understand how magic worked.
I begged my uncle and his friends for some of their magic.
I thought "Surely,
I don't have magic of my own."
My uncle told me I had magic that I just couldn't see yet.
This frustrated me,
but he'd never lied to me before.
"Why would he start now?"
I trusted and believed him,
and I woke up one day with magic of my own.
I don't think I'll ever be as good as my uncle,
but he's agreed to teach me.
I guess you could say I'm a Sorcerer's Apprentice.
He's teaching me the magic of words,
music, colors, and movement.
My fellow apprentices and I work together to earn his approval.
He's a tough professor,
and we all work hard to make ourselves better.
We're training to strengthen our magic—the magic of stories.
All my life I've been waiting for when "someday" becomes "Today,"
and I finally work for my "uncle" Walt Disney.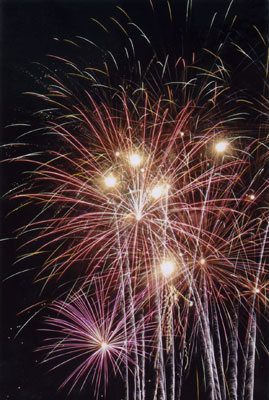 © Michael D., Hawthorne, NY