Where I'm From
February 26, 2018
I was from tiring bike rides rewarded with ice cream,
from Saturday mornings fishing with my dad and little brother,
from the neighbors grouping at my house for night hours of Capture the Flag.
I was from family cookouts and pool parties,
from escaping my real life in Disney World,
from a care-free, stressless life of love and curiosity.
I am from weekly Church services followed by brunch,
from putting one-hundred and ten percent into my school work,
from screaming at the TV with my dad to cheer on our Chicago teams.
I am from daily lacrosse practice leading to sore muscles,
from six hour car rides that allowed me to ski down the slopes in Michigan,
from weekends cuddling the creatures at the Humane Society.
I hope to be from a family with kids running around,
from a husband that's kind but makes me cry—of course—from laughing,
from a house filled with furry friends romping.
I hope to be from a classroom of kids intrigued by Pythagorean's Theorem,
from teaching girls about their love for lacrosse,
from new friends that teach me to make the days count and my mom reminding me "You have a lot to lose."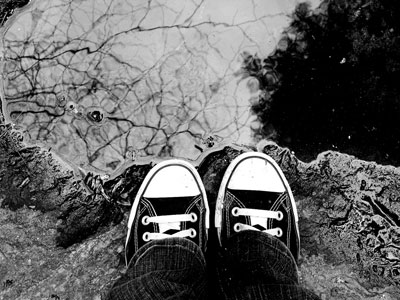 © Michelle B., Blairsville, GA