Where I'm From
February 26, 2018
She is from the luxurious, lake life,
sailing with her dad as the sunset glistened over the calm, steady water.
She is from waking up in a sandy bed,
ready in her favorite bubblegum pink swimsuit,
walking to the end of her yard to the lake for sailing school.
She is from jumping on the water trampoline until her legs were as tired as a worn out shoe.
She is from flying off the tube as the boat rapidly spun.
She is from canon ball contests off the end of the pier
(splashing, warm water shoots through the air).
She is from burying her sisters in the sand on their beach,
and convinced if she dug a hole deep enough,
she would make it to China.
She is from lobsters cookouts with the neighbors,
melted butter dishes ready to be dipped into.
She is from late nights catching fireflies in a mason jar,
playing night games with the kids next door—
kick the can, ghost in the graveyard, headless horseman 
She is from a state of mind that lives for the thrills of summer.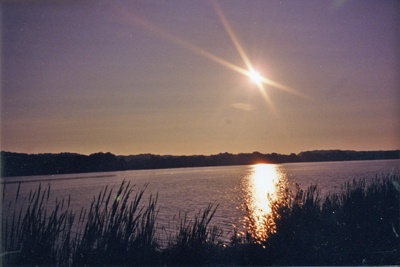 © Gabrielle C., Struthers, OH