Where I Am From
February 26, 2018
I was from the family that couldn't afford Florida trips.
The family that didn't want to compare to other families. 
I was from a neighborhood where the block hung out until 1AM.
The neighborhood where I could pretend to have a normal family.
I was from listening to my Mom's piano playing to hearing my dad tell her it was gut wrenching.
The feeling of wanting to hurt my dad for called her a lousy wife.
I was from an alcoholic father who would never pay attention me or my thoughts.
The father who was suppose to raise me and be there for me.

I am from a divorced couple who don't get along.
The couple that doesn't consider their childrens' feelings.
I am from having two Christmas, two Thanksgivings and two birthdays.
The holidays when no one got along.
I am from a household that used to not have a home.
The basement of my uncle's house was more of a home than my dad's.
I am from a family that taught me to become a musician.
The family that tells me in order to be who I want to be, I have to persevere.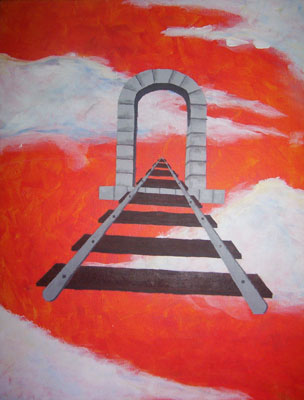 © Nicole J., St. Louis, MO