Where I'm From
February 26, 2018
I'm from family outings,
sitting at the table with an upturned grin,
jokes flowing like water from a waterfall.
I'm from sitting with my brother,
Playing Sorry or talking,
from, trips to the beach,
waterparks,
Or "sin city."
I'm from the genuinely spoken "stay safe" reminders,
I'm from the loving "sleep well"s
from the soft spoken "buckle the seatbelt,"
reminders of what is already known,
but is important enough to say again.
I'm from the nicknames,
I'm from Little M,
From Marsda,
names that may have bothered others,
yet are personally found endearing.
I'm from bluish green
and white trim,
I'm from a safe place,
a shelter,
from speaking my mind,
and still being heard
I'm from playing alto sax
and piano.
I'm from working out,
lifting weights and biking,
from foreign language classes,
Spanish and French.
I'm from listening to music,
on rough days as well as better ones,
I'm from talking with friends,
sticking around,
through the thick and the thin,
from realizing who is there
and who isn't
I'm from "focusing on the little things"
I'm from appreciating puppies and kittens,
from looking at cars with my father.
I'm from the strong dislike of liars,
taught the value of honesty at a young age,
I'm from despising stir fry,
from being allergic to chocolate.
I'm from brown hair,
and hazel eyes.
I'm from being lightly tanned,
due to summer tan sessions,
from enjoying working out,
but not enjoying sports.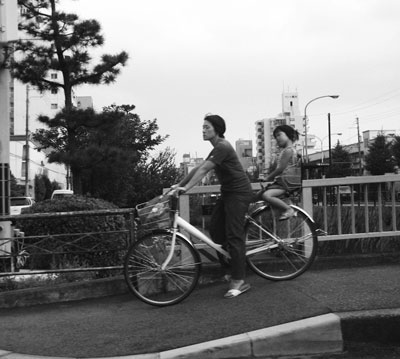 © Elizabeth C., Andover, MA