Never Wanting to Say Goodbye
February 25, 2018
The seniors sadly sat in the stands
As they intensely inspected the new class of ragdolls.
The Freshman had patiently waited
To briskly braid their hair and paint their faces perfectly.
Tears danced from both grades
As the seniors graciously gave the Freshman
Beautiful braids, rosy cheeks, and kind kisses.
The new class of ragdolls sprang to life
As the lifelong legacy became theirs.
The freshman knew the key to keep the legacy going
Was to be loud and proud to be a doll.
Wearing the beautiful braids the next day
Lifted their spirits of being a ragdoll.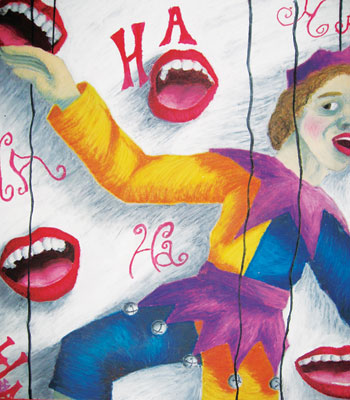 © Carollynn G., Hawthorne, NY