Sometimes I dream
February 24, 2018
Sometimes I dream. I dream of a place far beyond. With soft white beaches, and the soft blue sea cascading away from the sand.
Without a person in sight.
But there she stands. My lover. I know she is my lover.
She stands there, watching the sea. Watching the waves come and go. She's looking for me. I could tell. The expression was clearly written on her face.
I reach out. To touch her shoulders, and caress her hair. To tell her I'm here, beside her. To hear her whisper, Paradise, to me, like she always does.
Suddenly she seems far away. So far away that she is, but a sad tiny figure standing by the sea. And I couldn't even remember her face.
I call out to her. And she waves her arm at me. Motioning for me to come.
But I can't. The soft white beach pulls at me from below. Each step becomes more laborious than the last.
She is so far away. I can never reach her in a thousand lifetimes.
The beach pulls at me, more now. And I slowly descend into darkness.
How much I wish, for just a glimpse of her face. To see her smile, and light up, even if I don't even know what she looks like.
For her to know I'm here, next to her. Beside her.
To hold her hand in mine, and tell her everything will be alright.
But I can't.
For it is all, a dream.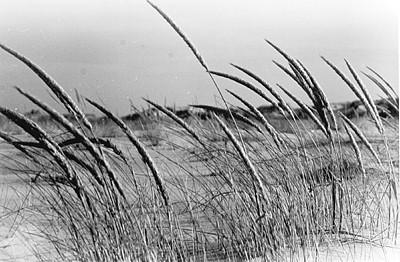 © Steve S., Marblehead, MA