The colors
February 23, 2018
Over that horizon
That black sea
The black sky
The black shore
I look for colors
Not to bright up the day
To help me find my way
No. Not for that.
I just want to see them
I want to remember
I want to feel
I want to see them. Just see them.
To see them, would help me remember what my life was
What my life can be.
Different colors, light and dark.
It's fine if I don't like them
Over that dark horizon, dark sea, dark sky, dark shore,
Over that darkness, colors would be something different.
I just want that "different"
Yet there's fear entangled in the beats of my heart
When the thought of seeing colors come to my mind
All I hope for is that
All these years
Living in the darkness
I haven't become colorblind.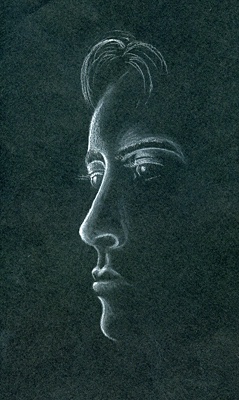 © Carlos S., Glendale, AZ