dear john
February 22, 2018
i spent so many years waiting for you to choose me as the one.
countless nights dreaming of you finally coming around.
i was nine when my fantasy began.
you were kind,
you made me feel pretty for the first time in my life,
you made me feel special.
  my whole life, all I heard was the idea of us,
spoon fed to me as if it were destiny.
i was thirteen when i realized the f***ed up soul
you held within your perfect case.
it was only a few months later
when i learned that
hurt people hurt people.
  you were always better at hiding it than Sam;
it hit him hard.
he became the delinquent while you went cold.
  maybe you keep breaking hearts,
because you're trying to figure out what's on the inside.
maybe you keep telling lies,
because it's easier than to feel that void in your life.
but john?
what made you feel so anchored here?
who told you that you had to stay in this old town?
these aren't meant to be your problems forever.
  i was so excited that night.
the first time it happened.
the first time in five years you had talked to me.
you were kind.
you made me feel pretty for the first time in a while.
you made me feel special.
  just like when we were young,
until the venom came spewing from your lips.
  i was fifteen when i realized you would never want me,
but you would always long for me.
i began to wonder if the sound of my internal sobbing,
made it to your bedroom door.
and it was right then when i said i was done.
yet to this day i still come back for more.
  you know
when i look at you,
i know you can make it out of here.
out of the pond with the gaping jawed fish.
away from this black hole
and shine with future.
  i heard you got yourself a new girl.
i hope she makes you happier,
and fixes your sight.
just make sure you don't tell her
of the drunk texts you send my way when there is no more light.
  and trust me i get it.
when you have to ignore me in public places.
and trust me i understand.
why you tilt your smile in my direction across the room.
  - i miss you too.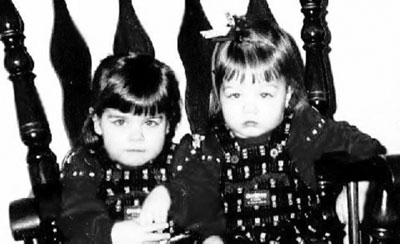 © Chris P., Cleveland, OH