Crayola Box
February 27, 2018
Just like you
White and me black
A color,
That sits right next to each other
Just like a black girl,
With a nappy ponytail
And rough edges
Just like a white girl,
With straight hair
And straight edges
That doesn't get nappy
But tangles
A black boy and a girl
Same parts as a
White girl and a white boy
Just like you shades lighter than me ,
Just like me shades darker than you
BUT A COLOR
It's not our fault,
We came out this way
It's not our fault,
We have a COLOR
On our skin
JUST LIKE YOU
A label,
You repeated from your surroundings
What's the real difference?
Our hair?
Our body?
How we speak?
We are not all the same,
But built the same
What's The Real Difference?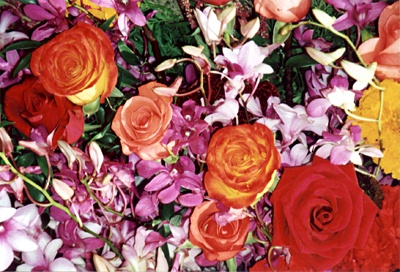 © Stacey L., New City, NY